Why Choose Simpson Salute?
Simpson Salute Heating & Air
Taking a Stand for the Home Service Industry
It would be easy to stick with the status quo and run the standard heating, cooling and plumbing company. But at Simpson Salute, "standard" has never been good enough for us. The hardworking people of the Tuscarawas Valley deserve much better, and we're committed to being the kind of partner people want and need.
Here are some of the many steps we've taken to deliver a different, better experience for each and every customer:
Our Signature Standouts:
Community has and always will be at the heart of Simpson Salute. We are committed to paying it forward and doing our part to make our community stronger, safer and better. From our annual Toys for Tots distribution to our local sports teams sponsorships, we cast a wide net to support many different causes across the Tuscarawas Valley.
No more sitting around and wondering when your technician will arrive. With our ServiceTitan integration, you'll receive real-time updates on your tech's arrival time, along with his or her photo, bio and customer rating. You can even click the GPS link to view your tech's current location. We won't send the text alert until we dispatch your technician and every alert is sent at least 30 minutes in advance. This means you can go about your day and still have plenty of time to prepare for your technician's arrival.
Local Simpson Call Center
We answer every call from our proprietary call center in New Philadelphia. Our customer service representatives are available 24/7 to provide the prompt, efficient solution you need.
The Simpson Learning Lab
Our 5,000-square-foot learning lab in Canton includes 14 operational HVAC systems, a 50-square-foot classroom and much more. In addition to using the lab for our own internal training, companies such as Carrier and Lennox use it to hold classes and training sessions for their nationwide dealers. Some might ask us why we would create a space where our competitors could learn and grow. Our answer is simple: We want to help make the industry better. And if our learning lab helps other companies meet the same high standards we've set for ourselves, it's a win for everyone!
Whenever we service equipment using our Bluetooth tools, measureQuick will collect data from that system over time. This gives us a tremendous amount of insight into how your system is operating and, more importantly, how to optimize it.
Career Planning & Company Culture
From the very first day of employment, we provide personalized career planning to help our team members reach their personal and professional goals. We offer ongoing training and classes, as well as financial compensation for career growth. This is all in addition to fully stocked lunchrooms, countless team outings and leading health/dental/retirement packages.
…And Everything Else That Matters:
24/7/365 service and same-day service
North American Technician Excellence (NATE)-certified and Carrier
Fully licensed, insured and bonded
100% Satisfaction Guarantee. If for some reason you're not fully satisfied with our work, we'll do whatever it takes to make it right. 
Hotel Guarantee. If we cannot repair or replace your equipment in a reasonable timeframe, we'll pay for you and your family to stay in a local, quality hotel.
No Change Order Guarantee. We don't provide estimates because they aren't transparent enough for us. Instead, we provide on-site quotes and share the full cost upfront before beginning any work. If we overlook something that would normally increase the cost, we'll pay for it out of our own pocket, no questions asked!    
Best Price Guarantee. If you find a lower price from another company that's licensed and insured, NATE-certified, 5-star Google rated, 5-star Facebook rated and selling the same brand and model, we will match that same price, guaranteed!
Workmanship Guarantee. We offer a 1-year warranty on all labor with no additional fees for after-hours warranty support. We follow an established checklist for every installation and guarantee random quality checks from the install manager. We're committed to being the best in our field by continually investing in the ongoing training and certification of our technicians.
5% discount for veterans and active military members/military families
Carrier Factory Authorized Dealer
Fully stocked and meticulously organized service vehicles
Discover the Difference of Simpson Salute
There's a reason why our name is Simpson Salute. We believe honor and respect are the most important elements of a successful home service experience. We have invested a significant amount of money, time and energy to meet our own standards for how superior service should look and feel. We invite you to learn more about us and why we're so proud to serve the local community as Simpson Salute. To schedule service for your home or business, please contact us online or call Simpson Salute at 330.339.1177 today.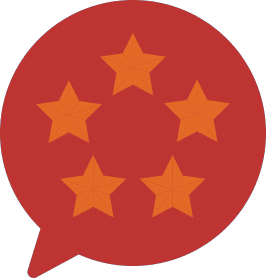 We're Earning Local Praise
See what your neighbors have to say about working with us.