We Proudly Salute the Local Community
By Getting to the Real Heart of Service
It's easy to install a heater or repair an air conditioner and call it a day. But at Simpson Salute, we've always felt there was more work to be done.
Community has and always will be at the heart of our family-owned company. Because at the end of the day, nothing matters more to us than helping people and benefitting lives however we can. It is through acts of service that we are able to truly reach people and know that our work is making a real difference.
Each year, we donate thousands of dollars to support many different local initiatives, including:
Toys for Tots. In 2021, we ran one of the largest local Toys for Tots distribution in the entire nation. We shut down our operations for one week to distribute 40,000 toys to 5,000 local families.
Sponsoring 20+ local youth sports teams
Nonprofit golf outings
Tuscarawas County Fair and 4-H sponsor
Thanksgiving turkey giveaway
Annual "Sparks of Giving" sponsor
Donating school supplies for children
…And much more!
Is there a local cause or event you want us to know about? We're always looking for new ways to give back and further expand our reach. Contact us to tell us more about your project and how we might be able to help.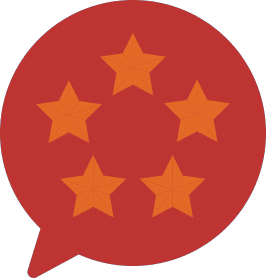 We're Earning Local Praise
See what your neighbors have to say about working with us.